China extradition Bill fully withdrawn, UK citizens call for second referendum, and what we can do to help save our oceans
Wednesday News
Note: If you find this post to be valuable, please click the little gray heart below the post title and consider sharing this with your friends (I release three newsletters every week). It really helps this newsletter get notice.
Here's the scoop:
Hong Kong fully buries the extradition bill, China looks to replace HK Chief Executive Carrie Lam

House of Commons agree on Brexit Deal, protestors demand second referendum

The little steps we can take to help save our ocean (and ourselves)
A full Carrie Lam beatdown
With China looking around for her replacement and HK citizens asking for her resignation, Carrie Lam is experiencing heat from both China and the citizens of Hong Kong. Earlier today, Carrie Lam withdrew the HK extradition Bill, fully burying the main reason for the protests that began in March. This move comes in the middle of China looking to replace Carrie Lam for her failure in quelling the protests. However, the goals of the demonstrations have changed since to five demands with one of those demands addressing the police brutality (including firing tear gas and live bullet rounds at protestors). So it's unlikely that this move will prevent any further protesting.
Referendum me this
Last night, the House of Commons voted favorably to agree on Johnson's Brexit Deal, marking the first time any agreement on a Brexit Deal has ever been made. However, MPs rejected Johnson's three day timetable as three days is not enough to review a 110 page document (but it was long enough for my college professors to read through my 100 page capstone paper and grade it a B).
Several days ago, about a million protesters took to the streets requesting for a second referendum. #PeoplesVoteMarch became one of the biggest protests in British History. Banners calling for the UK to stay in the EU were held throughout the protest.
The little steps we can take to help save our ocean (and ourselves)
So we all understand how important it is that we preserve our forests as they are the lungs of the world but I haven't discussed yet: why should we take care of our ocean? For starters, a lot of our garbage ends up in the ocean. Take the great pacific garbage patch as an example, it is 1.6 million square kilometers or over 600,000 square miles large. And as the plastics are exposed to heat, they break down into microplastics and fish and other aquatic wildlife (some of you may know them as sea food) end up consuming them. These plastic eating fish end up as a fresh fillet served at your favorite local restaurant and consumed by humans.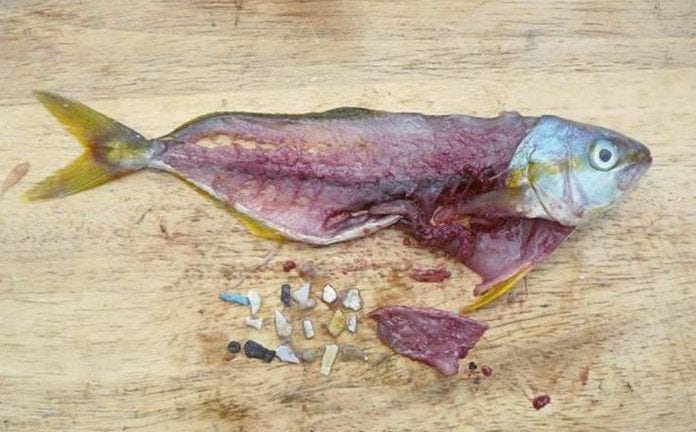 Now, I'm not exactly saying putting plastic in our bodies is bad but it can't necessarily be good cough Hollywood cough. So what can we do to help ourselves?
First, start by using less single use plastic such as single use utensils, straws, ziplock or plates. These things are not recyclable and end up on a landfill or in the ocean. For those of you not interested in the paper tasting water that results from using paper straws, you have the option of using metal straws. Next, understand if your favorite foods are wrapped in plastic. For example, bananas are wrapped in plastic in order to prevent them from ripening too fast. But how many of us have bought plastic wrapped bananas and let them overripe anyway? The next destination for those overripe bananas are either in a banana bread mix or in our fruit smoothie or more likely, in the trash. So it doesn't make sense to want to preserve bananas as long as possible if you're going to throw the overripe bananas in the trash. Just go for the nonplastic wrapped ones.
Now instead of ziplock bags, one can opt for beeswax wraps, they do a phenomenal job of holding fresh sandwiches and keeping any moisture in and out. Plus, they're reusable so you don't have to keep buying boxes of ziplock bags, beeswax wraps can simply be washed and reused!
I hope the above examples are a good start for anyone that wants to begin being more conscious about the items they use in their everyday life and how it may affect the environment around them. If you have any suggestions of reusable/green items, feel free to let me know!